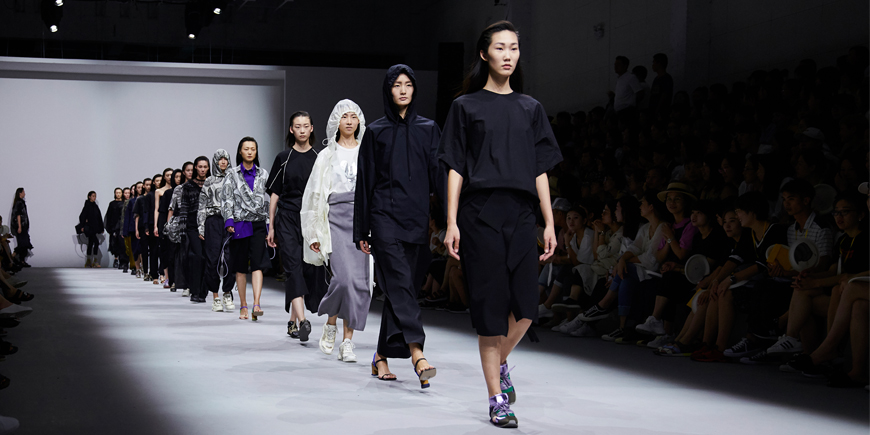 28 Mai

Model gesucht – B2B Fashion Week Berlin
Catwalk mit JNBY auf der PREMIUM Berlin
JNBY, die extravagante, rebellische Highfashion Marke aus China, präsentiert sich vom 02.07.-04.07.2019 auf der B2B-Verkaufsmesse PREMIUM. Die PREMIUM findet im Rahmen der FASHION WEEK Berlin statt und es werden die Styles für den Sommer 2020 vorgestellt.
Der JNBY Style lässt sich nicht in eine bestimmte Kategorie pressen. Unangepasstheit, Mut zur Selbstdarstellung und das Ignorieren herkömmlicher Konventionen stehen im Fokus der Outfits. Nichts außer die Frau selbst wird betont und genau dessen ist sich die Trägerin auch bewusst und tritt dementsprechend selbstbewusst auf. Dabei wirkt die Mode jung, elegant und hat Spotlight Garantie.
Für sein PREMIUM Team sucht JNBY.Europe Verstärkung. Gesucht wird für die kompletten drei Messetage eine junge Dame mit Model- und Verkaufserfahrung, die sich im Style von JNBY wiederfindet, sich und die Marke gern präsentiert und die sich auch nicht zu schade ist, auf Wünsche von Kunden einzugehen und entsprechend die Styles vorführt. Wichtig wäre, dass Du aus Berlin oder Umgebung kommst.
JNBY.Europe bietet ein übliches Messegehalt, Akkreditierung (für die PREMIUM und weitere Events) sowie Essen und Getränke frei.
Bei Interesse oder Rückfragen melde Dich bitte bis 24.06.2019 per Email:
Das Team von JNBY.Europe freut sich auf spannende Fashion Week – Tage mit Dir!
JNBY.Europe
---
Model wanted – B2B Fashion Week Berlin
Catwalk with JNBY at the PREMIUM Berlin
JNBY, the extravagant, rebellious high fashion brand from China, presents itself from 02.07.-04.07.2019 at the B2B sales fair PREMIUM. The PREMIUM takes place within the FASHION WEEK Berlin and the styles for summer 2020 will be presented.
The JNBY Style cannot be pressed into a certain category. Outfits focus on non-conformity, the courage to present oneself and the ignorance of conventional conventions. Nothing but the woman herself is emphasized and that is exactly what the wearer is aware of and accordingly appears self-confident. The fashion looks young, elegant and has Spotlight Guarantee.
JNBY.Europe is looking for reinforcement for its PREMIUM team. For the entire three days of the fair, he is looking for a young lady with model and sales experience who will find herself in JNBY's style, who will be happy to present herself and the brand and who is not afraid to respond to the wishes of customers and present the styles accordingly. It would be important that you come from Berlin or the surrounding area.
JNBY.Europe offers a usual fair salary, accreditation (for the PREMIUM and other events) as well as free food and drinks.
If you are interested or have any questions, please contact us by email by 24.06.2019:
service@fhd.agency
The team of JNBY.Europe is looking forward to an exciting Fashion Week – days with you!
JNBY.Europe